Wellness
Before departure, please inform the current opening hours at the telephone number given above!
SALT CAVE
*
(next to the wellness area)

POOL

CHILDREN'S POOL
3 TYPES OF SAUNA
(bio, Finnish, infrared sauna)

STEAM BATH

JAKUZZI

RELAX ROOM
The experience in pictures
In addition to our hotel guests, our wellness department awaits all those interested with open arms!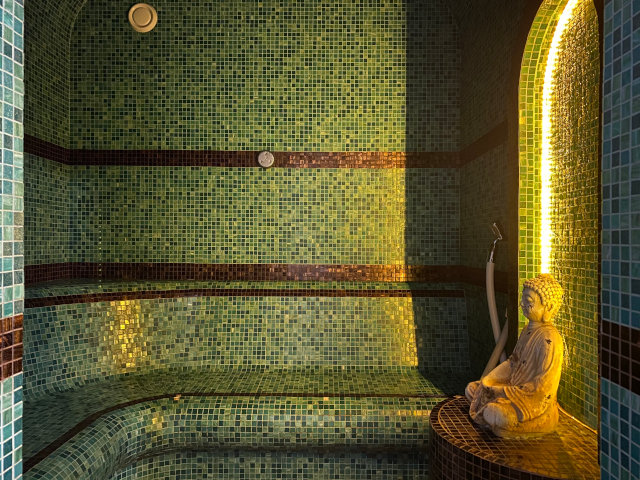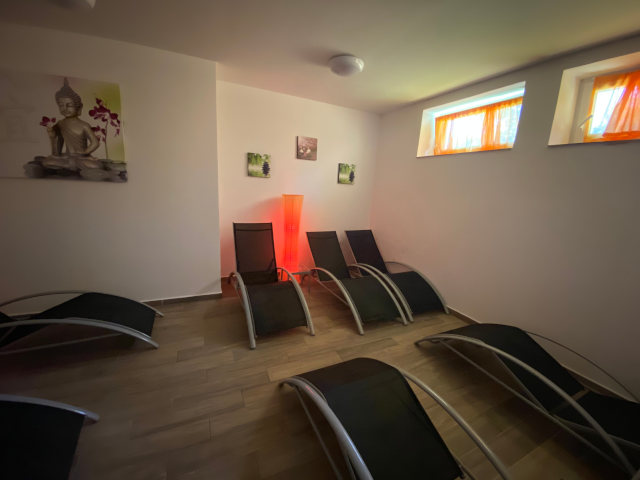 For our hotel guests

We provide a 20% discount on the total price of the ticket!


Adult
Child (3-12 years)
Throughout the year
2500 HUF / day
2000 HUF / day
Wellness and salt cave passes for 5 and 10 occasions can be purchased at the wellness reception!
The prices include the use of: swimming pool, children's pool, saunas, steam bath, jacuzzi, relax room.
Please leave the pools, saunas and jacuzzi 15 minutes before closing.
Prices shown are gross prices.



For visitors

Adult
Senior (65- years)
Child (3-12 years)
From Monday to Friday
4 500 HUF
4 000 HUF
3 500 HUF
Saturday to Sunday,
and peak season
5 000 HUF
4 500 HUF
4 000 HUF
Buying a group ticket does not guarantee exclusivity! If you want to book the whole department for yourself, it is also possible, as the wellness department can be rented for any private event.
Rental of a wellness department for private events
Event: Hire our wellness department for any private event: birthday, bachelor and bachelorette party, corporate event, family event, gathering of friends, team building, or even a Christmas party!
Atmosphere: In our wellness department there is an indoor pool, a children's pool, three types of saunas (bio, Finnish, infrared sauna), a steam bath, a jacuzzi and a relaxation room for the convenience of our guests. In addition, music, disco light, disco ball, pool experience elements and our Drink Bar provide a colorful selection of cocktails to ensure the right atmosphere.
Catering: It is also possible to prepare food in the foyer of the wellness department, so the whole event can be held in one place.
Date: The wellness area can be rented from 21:00 after opening hours.
Rental: from 21:00 to 00:00. Extensions can be requested after midnight for a fee.
Further information:
Phone: +36 (37) 574-002
E-mail: csapatepites@adrenalin-park.hu
Try our salt cave too!
The effects of salt therapy and the salt cave offer solutions in many areas. Enjoy its beneficial effect on respiratory symptoms. Choose as a solution to relieve the symptoms of chronic respiratory diseases.
Details